Amontgomery1432
Actor information
Full name
Ronald Bilius Weasley
Nickname(s)
Amont
Monty
Mont
Alex
Goode
The Worst of All Time
Born
June 5, 1999 (age 21)
Dothan, Alabama
YouTube Channel
bro why
Physical description
Hair
Neon orange
Eyes
I don't have eyes. I wear glasses
Appearance information
Appeared in
My review website
As
Some dude that has trash opinions lol
"

Excuse me, I'm here for the porn! Oh, God, never mind!

— Ron Jeremy

"
"

yo where the fuck did amont go?

— Everyone

"
yo waddup lol
Jello, it is I! The dude that is barely active on here and is centering their entire personality around that fact lmao. Anywho, Amont is my wiki name, or you can call me Alex if you prefer. I don't mind either way tbh lol. The first ERB I ever saw was Batman vs Sherlock Holmes, and I've been a fan ever since. I'm a shitposter, and I'm proud of it lmao. Somebody's gotta keep this barren wasteland of a wiki alive I've ran a couple fanmade serieses here and there, but none of them are particularly notable lol. I'm easily one of the worst writers on this site, and I'm okay with that. As long as I'm having a good time, it shouldn't matter. Outside of the wiki, I'm a musician! Not a very good one, but still! Follow me on Spotify here if you'd like. I have an album out called Goode Grief that I released on October 9th! You can find it on most streaming services here. New music coming soon!
~ I stutter. Not entirely sure why, but it happens lol ~ Nick Cave & The Bad Seeds is the only band ~ Guy Fawkes vs Che Guevara is bad and no one can convince me otherwise ~ I am hopelessly addicted to pizza rolls, and it's very likely going to lead to me dying at a young age ~ Here's a link to a short film I made in high school, but don't click it if you like watching good things. This is definitely not that ~ Came out as non-binary in a Discord server earlier this year. They/them is prefered, but I won't hold it against you if you stick with he/him <3 ~ I've had two hernias before, and I'm anxiously awaiting the completion of the trilogy ~ I have not been genuinely happy since 2016
This list is purely based on memory lol. I might have left a few out, but it's fine.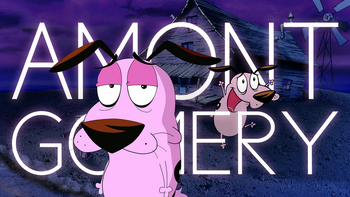 ERB Winners (In my Opinion):
Pete v Lloyd Tally:
ERB Best to Worst (imo):
Battles I've Guested In:
My Battles:
I've done fanmades of my own. Most of them are completely and utterly god-awful, but they exist ig
Non-Battle Bullshit:
Community content is available under
CC-BY-SA
unless otherwise noted.