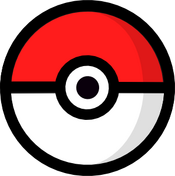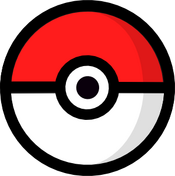 ---
You may call me anything apart from BobDave, Bob dave, or Bob Dave.
If you're here for custom decks for Cards Against Humanity then type:
/addcardcast XAFY7 for the ERB Deck, made by Lexi and Barry and me
/addcardcast MF9CK for the List of ERB Wiki Users
/addcardcast 2SRZC for the ERB Wiki Custom Deck, made by Lexi, Joe, Barry and me
Here's a blog I made documenting all of the well-known users that have joined.
The song playing is Fairytale of New York by The Pogues ft. Kirsty MacColl.
Shuffle song
The coding for the song shuffler was all copied from Tavi's page so thanks, Tavi :)
I was born on 25 June 2000 (too lazy to update age every year). I live in London, England, UK, Northern Europe, Europe, The Northern Hemisphere, Earth, The Milky Way, The Megacosm. My full name is Jude Alexander John Anson. I am of British, Australian and Barbadian / Bajan origin (I'm extremely pasty, however) with a bit of French and Irish thrown in there apparently. I'm currently studying English at UCL (don't come lookin' for my ass please). I do a martial art called Doce Pares and it's really hipster and shit but you should check it out. I'm a brown belt (the 8th one). My hobbies include writing a lot of shit and unironically enjoying Aqua songs. I'm also a dickhead. I think I've said everything. Here's a small list of things I like:

Shows/Series:

Walking Dead (NNNNNNNNNG!)
Attack on Titan / Shingeki no Kyojin (Eremin OTP)
Gravity Falls
Yu-Gi-Oh! (I love Original, GX and 5Ds and I haven't watched Zexal or Arc-V but I probably should)
Uncle (It's a show on BBC Three that Americans don't get)
The Inbetweeners (British thing)
JoJo's Bizarre Adventure (I am very late to the party on this one)
Films (not that big on them but ye):

Help! I'm a Fish (My childhood)
Finding Nemo (Shitty version of Help! I'm a Fish)
Treasure Planet (fucking big nut)
The Lion King (All of 'em)
A lot more Disney that would take too long to name
Star Wars (VII > III > IV > I > VI > V > II. Yes, I think Phantom Menace is good, fuck you.)
Hot Fuzz and Shaun of the Dead
Ferris Bueller's Day Off
The Spongebob Movie (The first one)
Games:

Pokémon (All the canon games are the best things ever, the rest are yee too)
Overwatch (300+ hours on Lucio)
Super Smash Bros.
Mario Galaxy 1 and 2
Minecraft
Brothers, a Tale of Two Sons
Dead Island
Team Fortress 2
Yu-Gi-Oh!
Microsoft 3D Pinball
Minesweeper
Solitaire
The Snake Game on Buffering YouTube Videos (RIP)
Monopoly and Scrabble (You face me in this shit you will die js)
Music:
(This isn't everyone but these are like, my favourite favourite artists)
Eminem
Michael Jackson
Ed Sheeran
Watsky
Coldplay
Avicii
The Proclaimers
Wiki Half-Blood Episodes
Season 1
John Lennon
Darth Vader
Abe Lincoln
Lady Gaga
Macho Man > Hulk Hogan > Kim Jong-Il
Beethoven
Stephen Hawking
Genghis Khan
Napoleon Dynamite
Vince Offer > Billy Mays > Ben Franklin
Dumbledore
Shakespeare
Mr Rogers
Captain Kirk
EpicLLOYD
Adolf Hitler
Master Chief
Wright Brothers
Michael Jackson
Cleopatra
Steve Jobs > Hal 9000 > Bill Gates
Freddie Mercury
Abe Lincoln > Barack Obama > Mitt Romney
Doctor Who
Bruce Lee
Sherlock Holmes and Doctor Watson > Robin > Batman
Santa Claus
Eve
Gandhi
Nikola Tesla
Lance Armstrong
Skrillex
Vladimir Lenin > Mikhail Gorbachev > Vladimir Putin > Grigori Rasputin > Joseph Stalin
Darth Vader and Boba Fett
Al Capone
Joan of Arc
Pablo Picasso
Muhammad Ali
J.P. Morgan > Ebeneezer Scrooge > Ghost of Christmas Yet To Come > Donald Trump > Kanye West
Rick Grimes
Goku
Edgar Allan Poe
Isaac Newton > Neil DeGrasse Tyson > Bill Nye
William Wallace
Turtles (My favourite rappers in terms of the artists are: Donatello > Raphael > Michelangelo > Da Vinci)
Mythbusters > Ghostbusters > Stay Puft Marshmallow Man
Romeo and Juliet
Zeus
Jack the Ripper
Ellen DeGeneres
Steven Spielberg = Alfred Hitchcock = Quentin Tarantino = Stanley Kubrick = Michael Bay
Bill and Ted
Harry Houdini
RoboCop
Nietzsche > Lao Tzu > Confucius > Voltaire > Socrates > Sun Tzu
Julius Caesar
Walt Disney > Stan Lee > Jim Henson
Deadpool
George R. R. Martin
Gordon Ramsay
Frederick Douglass
Daniel Craig Bond = Austin Powers = Sean Connery Bond
Caitlyn Jenner > Bruce Banner > The Hulk = Bruce Jenner
Alexander the Great > Frederick the Great > Catherine the Great > Ivan the Terrible
Donald Trump > Hillary Clinton > Abe Lincoln
Ash Ketchum
Stevie Wonder
Tony Hawk
Winston Churchill
Nice Peter
Mark Zuckerberg
So when I first joined the Wiki, I read Barry and Lexi/Meat's crap battles series. Epic Rap Battles of What The Fuck and Not So Epic Crap Battles of Shitstory respectively. Here is who I thought won each of these battles:
Wax Tadpole
Cleverbot
Doctor 10 and Doctor 9
Smeel
AWC
Psyduck/Golduck
Justice League (this is my favourite battle in the series)
Thong
Circle
New Rapper
Bob Army
Vance
Pluto
Kurt
Shrek and Puss In Boots
The Mane Six
Gaston
Meatholl
Loygo and Fiyah
Thong (I played Nappy in this one :3)
The Grinch
Zangoose, Heatmor and Naked Pokémon Trainer
Spike and his Sweaty Balls
Cleveland > Cleveland > Cleveland > Cleveland
Shigeru Miyamoto
Broccoli and Tracy Sketchit
Internet Explorer
White Michael Jackson
KKK
Jon Fucking Na
Wally
Po
Sperm Glass
Jar Jar
Alison Brie
Aquaman
Alison Brie
Dru Carey
Dolly Parton
Melon
Carl Grimes (this is my favourite battle in the series)
Goku
Queen Elizabeth II and British Guy
Raphael da Artist
Alison Brie
Ash Ketchum vs Charles Darwin
James Bond vs Austin Powers
Alexander the Great vs Ivan the Terrible
Steven Spielberg vs Alfred Hitchcock
Tony Hawk vs Wayne Gretzky
Gordon Ramsay vs Julia Child
Theodore Roosevelt vs Winston Churchill
Bruce Banner vs Bruce Jenner
Eastern Philosophers vs Western Philosophers
Edgar Allan Poe vs Stephen King
Jim Henson vs Stan Lee
Jack the Ripper vs Hannibal Lecter
Goku vs Superman
Zeus vs Thor
Rick Grimes vs Walter White
Shaka Zulu vs Julius Caesar
Elon Musk vs Mark Zuckerberg
Isaac Newton vs Bill Nye
Nice Peter vs EpicLLOYD 2
Deadpool vs Boba Fett
Stevie Wonder vs Wonder Woman
Ghostbusters vs Mythbusters
Donald Trump vs Hillary Clinton
Frederick Douglass vs Thomas Jefferson
Michael Jackson vs Elvis Presley
J. R. R. Tolkien vs George R. R. Martin
Bill and Ted vs Lewis and Clark
Blackbeard vs Al Capone
Mozart vs Skrillex
Romeo and Juliet vs Bonnie and Clyde
David Copperfield vs Harry Houdini
Doctor Who vs Doc Brown
Terminator vs RoboCop
Oprah vs Ellen
Frank Sinatra vs Freddie Mercury
Michael Jordan vs Muhammad Ali
Babe Ruth vs Lance Armstrong
Donald Trump vs Ebenezer Scrooge
Cleopatra vs Marilyn Monroe
William Shakespeare vs Doctor Seuss
Gandhi vs Martin Luther King Jr.
Artists vs Turtles
Stephen Hawking vs Albert Einstein
Steve Jobs vs Bill Gates
Christopher Columbus vs Captain Kirk
Bob Ross vs Pablo Picasso
Rasputin vs Stalin
Nikola Tesla vs Thomas Edison
Master Chief vs Leonidas
Wright Brothers vs Mario Brothers
Justin Bieber vs Beethoven
Bruce Lee vs Clint Eastwood
Batman vs Sherlock Holmes
Ben Franklin vs Billy Mays
Gandalf vs Dumbledore
Adam vs Eve
Hitler vs Vader 3
Barack Obama vs Mitt Romney
Moses vs Santa Claus
Mr T vs Mr Rogers
Abe Lincoln vs Chuck Norris
Nice Peter vs EpicLLOYD
John Lennon vs Bill O'Reilly
Darth Vader vs Hitler 2
Sarah Palin vs Lady Gaga
George Washington vs William Wallace
Miley Cyrus vs Joan of Arc
Darth Vader vs Adolf Hitler
Napoleon vs Napoleon
Hulk Hogan and Macho Man vs Kim Jong-Il
Easter Bunny vs Genghis Khan
I also do a series that pits new people against less new people.
Mark Zuckerberg vs Alexander Graham Bell (Premiere) ● William Wilberforce vs Spartacus ● Boudicca vs Katniss Everdeen ● Jesse Owens vs Usain Bolt ● Alex Trebek vs Nostradamus ● Count Dracula vs Freddy Krueger ● Tupac vs Bach ● GLaDOS vs AM ● Homer vs Dante ● TBA ● TBA ● TBA ● TBA ● TBA ● TBA ● TBA ● TBA ● TBA (Finale)
BaLTSTHRBoTSTH or Bob and Loyg's Too Swaggy to Handle Rap Battles of Too Swaggy to Handlery is a crap battle collaboration series between me and Barry. It is the best thing to happen to this Wiki.
These are my BDRB (Bobdave Rap Battles) and they are themeless battles. Also including my 10/10 Would Bang crap battle series, one of which having won an award for Best Crap Battle 2014 (Hugh Neutron vs Timmy Turner).
I have a series which is based on Star Wars called Star Wars: Wikian Galaxies, starring Jamahl, Tavi, and Wach. You can see all the installments below.
Wiki Attack on Titan is my spin on the Attack on Titan manga/anime with Wiki users. It stars Noah, Nail (under the name Naomi), and Matt.

Wiki Attack on Titan
Volume 1
Battles
Amelia Earhart vs Marie Curie
Boudicca vs Katniss Everdeen
Phoenix Wright vs Atticus Finch
Marie Antoinette vs Lady Macbeth
Jimi Hendrix vs Kurt Cobain
Samus Aran vs Ellen Ripley
The Beatles vs One Direction
Light Yagami vs Oskar Schindler
Oscar Wilde vs David Bowie
Rappers
Rocky Balboa
Yugi Muto
Charles Dickens
George Orwell
Benito Mussolini
Some British monarch, my preferences would be:

William I
Richard III
Henry VIII
Mary I
Elizabeth I
Victoria
Elizabeth II

Eminem
Tupac
Guests
Jon Cozart (As well as playing a character, he could also do acapella stuff a la Lao Tzu)
The Yogscast
Jon Lajoie
Markiplier
JacksFilms
TomSka
MikeyBolts
Harley from EpicMealTime
MatPat
Eminem (unrealistic, I know, but he's the only person fit to play Eminem)
Pentatonix (somehow)
Roomie
Ten Second Songs
The Jackpot Golden Boys
The Midnight Beast
Filthy Frank
TheLivingTombstone (To make a great techno beat for a battle)
So I like Pokémans and stuff and this is some stuff about Pokémans.
Favourite starters (in terms of how cute they are :3):
Totodile > Chespin > Tepig > Chimchar > Charmander > idgaf, after this they all ugly

Cutest Pokémon:
Totodile > Pancham > Chespin > Ledian > Emolga
Some other sexy Pokémon include:
Castform, Rotom, Beedrill, Vaporeon, Porygon, Dragonair, Ledian, Ampharos, Scyther, Manectric, Plusle and Minun, Milotic, Tropius, Salamence, Rayquaza, Luxray, Gastrodon, Spiritomb, Yanmega, Glaceon, Carracosta, Zoroark, Emolga, Galvantula, Klinklang, Cryogonal, Beartic, Bisharp, Volcarona, Keldeo, Genesect, Talonflame, Gogoat, Pancham, Clauncher, Aurorus, Noivern, Decidueye, Vikavolt, Lycanroc, Mudsdale, Araquanid, Oranguru, Passimian, Golisopod, Type: Null, Dhelmise, Kommo-o, Cosmog, Solgaleo, Nihilego.
I have made audio covers to some users' fanmades because I really liked them as well as some real ERBs and stuff. Check out my Soundcloud here. I've covered several users' battles on there. You can also take a look at the account I've designated to do audio covers for my Rap Battles of the Pokédex series, the link's right here.
Also, here's a YouTube thing of a Spielberg vs Hitchcock weird-ass cover that might turn you on for some reason.
For Christmas 2015, I organised a gathering of the Wiki's best creative minds to create a twelve-day Christmas fun extravaganza featuring battles, comics, and more! Here's the navigation box:
Wiki Christmas
Hover over a day to see its event!

Joeaikman, Bobdave, SANTORYU99,
AttackEyebrows12, Dragonsblood23, Cyanwrites, Gliscor Fan, Element K,
SophisticatedShark, GravityMan,
Iamthelegion, TKandMit, ThyNotShallRap
These are my 100 favourite songs. Right now, the list isn't finished and also needs massive revising, I'll find time to do it at some stage and link all the songs so you can check out ones you don't know. You may notice it has a lot of Michael Jackson, Eminem and Watsky which makes sense cuz they're some of my favourite artists. I didn't include ERB in this list cuz I couldn't be bothered.
I like butterfly knives
Community content is available under
CC-BY-SA
unless otherwise noted.