IAMTHELEGION. Look upon my words, ye mighty, and despair!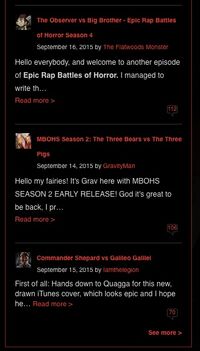 "

LEGION I LOVE LEGION!

— Icey778

"
"

I'd fuck you, Legion.

— Matoro58

"
"

if it means anything to you I think you're a 10/10 <3

— TeslaMan

"
"

legion is a god

— Insert Name Here TF

"
"

i will actually slaughter you you insufferable goosefucker

— The Flatwoods Monster

"
"

you're unique

— Killerface45

"
I made
David Copperfield vs Harry Houdini/Rap Meanings
,
Julius Caesar
,  
Frederick Douglass
,
Orc
,
Sauron
and
Kermit the Frog
yay I is good user
Describe yourself in three characters:
User Friends List:
User title cards (If you wanna get one, make the 10KKKlub. Earn it.):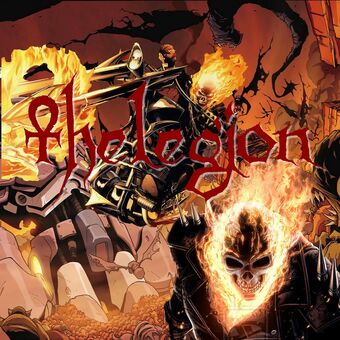 Top 5 video game series (and fave characters):
Kirby (yeee)

Kirby
Meta Knight
King Dedede

Mass Effect

Garrus Vakarian
Legion
Commander Shepard

Elder Scrolls

Sheogarath
Dovahkiin
Gray Fox

Metal Gear /Solid

Naked Snake/John Doe/Big Boss/Jack
Solid Snake (Bigger Boss?)
Psycho Mantis (considering his appearances in both Metal Gear Solid and Metal Gear Solid V: The Phantom Pain)

Assassin's Creed

Ezio Auditore da Firenze
Altaïr Ibn-La'Ahad
Edward Kenway
Top 5 Live Action TV Shows (and fave characters):
Doctor Who

The Doctor :P
The Master
Brigadier Lethbridge Stewart

Veronica Mars

Veronica Mars
Logan Echolls
Keith Mars

Red Dwarf

Dave Lister
Arnold Rimmer
The Cat

Arrow

John Diggle
Oliver Queen
Roy Harper

The Good Wife

Alicia Florrick
Eli Gold
Diane Lockhart
Top 5 Cartoon TV Shows (not including anime) (and fave characters):
Ben 10/Alien Force/Ultimate Alien

Benjamin Tennyson
Vilgax
Kevin 11/Kevin Levin

Avatar: The Last Airbender/Avatar: The Legend of Korra

Avatar Aang
Sokka
Prince Zuko

Avengers: Earth's Mightiest Heroes

Captain America
The Incredible Hulk
Hawkeye

The Simpsons

Homer Simpson
Mr Burns
Ned Flan-diddly-anders

Scooby Doo

Norville "Shaggy" Rogers
Scooby Doo
Fred Jones
Top 5 Comic Book heroes (and fave supporting characters):
Cyclops

Havok
Mr Sinister
Cable

Batman

The Riddler
Scarecrow
Azrael

Daredevil

Silver Sable
Typhoid Mary
Echo/Ronin

Raphael (TMNT)

Casey Jones
Michelangelo
Leonardo

Green Arrow

Arsenal
Merlyn
Black Canary
Top 5 anime (and favourite characters):
Dragon Ball/Z/Super + extended film universe (GT is ehh)

Son Gohan
Son Goku
Bulma Briefs

Yu-Gi-Oh/GX/5Ds (Zexal is cancer)

Yugi Muto
Jonouchi Katsuya
Ryo Bakura

Monogatari series

Koyomi Araragi
Nadeko Sengoku
Suruga Kanbaru

One Punch Man

Genos
Saitama
Tatsumaki

Death Note

Light Yagami
Soichiro Yagami
Touta Matsuda
Top 5 ERBs (and winners):
Michael Jordan vs Muhammad Ali - Michael Jordan
Julius Caesar vs Shaka Zulu - Julius Caesar
Zeus vs Thor - Thor
David Copperfield vs Harry Houdini - David Copperfield
Stephen King vs Edgar Allan Poe - Draw.
Top 5 fan-made ERB series on YouTube IMO (and fave battles (with winners)):
Rap Battle (Justin Buckner) - Pong vs Breakout (The Lich King)
Epic Rap Battles of History (JacobSZ) - Hammurabi vs Draco
Infinite Source Rap Battles - Thor vs Hulk
Epic Rap Battles of Comic Books - Green Goblin vs The Joker
Moleman's Epic Rap Battles - Arthas Menethil Vs. Siegfried Schtauffen (+ Gabriel Belmont)
People I need foes for:
Game On! Rap Battles:
Rico Rodriguez (Just Cause)
Vaas Montenegro
Papers Please
Niko Bellic/Carl Johnson
Baldur (Too Human)
Solid Snake
Hawke (Dragon Age)
Ajay Ghale
Isaac Clarke
Diablo
Sarah Kerrigan
Alex Mason
"Soap" MacTavish
Ike
Ezio Auditore da Firenze
ERB Wikians vs Batman Villains plans:
(Plans are liable to change order, but less likely battle. If they aren't here, they aren't planned. Suggest to me pls)
The Flatwoods Monster vs Scarecrow
Hawkeye bowman 13 vs Merlyn
Tesla Man vs Felix Faust
Icey778 vs the Penguin
TKandMit vs Two-Face
Stofferex vs the Joker
GravityMan vs Hugo Strange (<3)
Batman3095 vs Wrath
Dragonsblood23 vs Brother Blood
ClassicExpendable vs Clayface
GIR 5 Life vs Harley Quinn
Andrew0218 vs Chemo
Cave Johnson333 vs Film Freak
NightHawk9001, DiamondHawk0, and NightHawk92 vs the Court of Owls
Ideas that may happen but would rather have alternative suggestions:
ClassicExpendable vs the Ventriloquist
WonderPikachu12 vs the Riddler
BreZ vs Mad Hatter
Drakan95 vs Bat-Man (Earth-43)
The voice of the voiceless vs. The music meister/ Mark Hamill
Rap Battle Guests/Helps:
Guests:
User blog:Drakan95/Epic Rap Battles of History : Carl Friedrich Gauss VS Reed Richards as Reed Richards
User blog:Drakan95/Bear Grylls vs Yogi Bear. Epic Rap Battles: Cartoons vs History as Bear Grylls
User blog:Cyanwrites/Cyan's Rap Battles of Literature 12: Lord Byron vs Robert Burns as Lord Byron
User blog:Cyanwrites/Cyan's Rap Battles of Literature 16: George R.R. Martin vs J.R.R. Tolkien as C.S. Lewis and Neil Gaiman
User blog:Cyanwrites/Cyan's Rap Battles 24: Romantic Age Poets vs 20th Century Poets as Romantic poets (William Wordsworth, Samuel Taylor Coleridge and William Blake)
User blog:Joeaikman/Joe's Rap Battles of Fiction Season 3 Episode 9 - Wolverine vs Freddy Krueger as Wolverine
User blog:The Flatwoods Monster/Lucina vs Meta Knight - Epic Rap Battles of Super Smash Bros. as Meta Knight
User blog:Alanomaly/Alanomaly Rap Battles 4 - Ben 10 vs The Doctor as The Doctor (David Tennant, Tom Baker, Matt Smith and Jon Pertwee)
User blog:SkeepTieel/R-Dash 5000 vs Sinistar. Epic Rap Battles: Ponies vs Anything 3 as Ultron
Galileo Galilei vs Carl Sagan as Galileo Galilei
Rod Serling vs the Crypt Keeper as Rod Serling
Justin's Ultimate Video Game Rap Battle as Fox McCloud, Lara Croft, Solid Snake, Pyramid Head, The Lich King, Amaterasu, Cole MacGrath, Ethan Mars, Alex Mason, The Traveller, Joel and Ellie, The Sole Survivor and Spyro (scrapped)
User blog:The Flatwoods Monster/2015 Year in Film Royale. Rap Battle. as Mad Max and Furiosa
User blog:Drakan95/Dante Alighieri vs The 7 Deadly Sins. Epic Rap Battles: Cartoons vs History. Bonus Battle as Prince Vegeta
https://soundcloud.com/jack8073/sans-vs-ghost-rider-caves-rap-battles-season-1 as Ghost Rider (audio AND lyrics)
Justin's Multi-Genre Creepypasta royale as BEN Drowned, Russian Sleep Experiment and a little bit of Slender Man and Jeff the Killer.
Title Cards:
Edit count:
Edits of Iamthelegion on the ERB Wiki

Total:

17,875

Article:

235

Talk:

4,906

User:

132

Project:

1

File:

790

Template:

113

Category:

1

Forum:

0

User blog:

495

User blog comment:

9,732
Community content is available under
CC-BY-SA
unless otherwise noted.