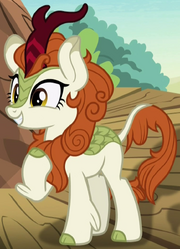 Hello, everyone. I am JKGame, or just JK. Just some 17-year-old Korean-American kid writing battles. I've been an ERB fan ever since seeing Goku vs Superman around 2015 or 2016 and I was a fan of the rap battles posted on this wiki during 2016, favorite being WonderPikachu's Video Games vs History series. (Sad to see him gone. Hope he makes a return.). I created this account originally so that I can comment on battles and give out suggestions if I could. But after reading Drakan's Cartoons vs History and reading McDamon's Epic Rap Battles for your Amusement series, I've gained enough confidence to write my own battles after I stopped doing them because of how bad they were (Tony Hawk vs Michael Phelps was one of the worst I've written) and also the fact that I used to not finish a lot of battles. I thank both of them for influencing me to start writing again and contributing something to this wiki.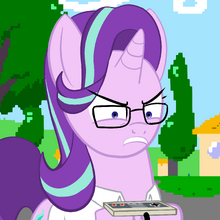 Favorite ERB's
I love all of them, but here are some of my favorites:
Goku vs Superman
Ash Ketchum vs Charles Darwin
Steve Jobs vs Bill Gates
Ivan the Terrible vs Alexander the Great
Lewis and Clark vs Bill and Ted
Frank Sinatra vs Freddie Mercury
Napoleon vs Napoleon
Steven Spielberg vs Alfred Hitchcock
Chuck Norris vs Abraham Lincoln
Deadpool vs Boba Fett
Hitler vs Vader 2
Theodore Roosevelt vs Winston Churchill
Lance Armstrong vs Babe Ruth
Shaka Zulu vs Julius Caesar
Joker vs Pennywise
Jacque Cousteau vs Steve Irwin
Series
The first series I conceived was Epic Rap Battles of The Universe (Formerly known as Epic Rap Battles of Anything) This is just where I do any battle suggestions I like. That's all.
Now the second series I created has a definite theme: My Little Rap Battles. I created this series due to how MLP is the show I like watching the most and so that I wouldn't have to put a bunch of MLP battles in my other series. (You will see a few for ERBoTU.) Basically, It's SkeepTieel's Ponies vs Anything series revived. It's MLP characters against either real life or other fictional characters. Suggestions are welcome here. 
I now also have a third series called Epic Rap Battles: Fire Emblem vs History. It works just like My Little Rap Battles only it's Fire Emblem characters rather than MLP characters. Suggestions are also welcome here! So far, the characters I need opponents for are:
Zephiel
Leif
Caeda
Linde
Alm & Celica
Prince Berkut
Cordelia
Medeus (And pretty much every other final dragon boss in the series.)
Ninian
Ashnard
Anna
Sakura
Elise
Claude
Dimitri
Seteth
Ishtar
Mareeta
Arvis
Nino
Dorothea
Hilda
The Death Knight
Sothis
Hinoka
Takumi
Nephenee
Serra
Elincia
Julius
Julia
I hope you get enjoyment out of these battles and feel free to give me criticism or tips so that I can improve my work! :)
Community content is available under
CC-BY-SA
unless otherwise noted.