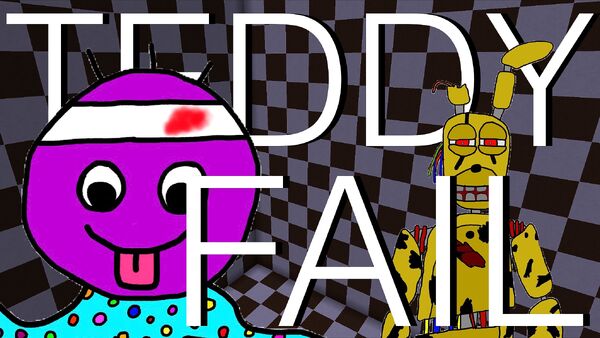 Teddyfail

Teddyfail as Octty
Character information
Birth name
Octty the Fong Sing Octopus II
Nickname(s)
Teddy
Ted
Titty
Theodor
A Failure ;-;
Born
10 May 1999
Hong, Kong
Died
30 February
Kong, Hong
Physical description
Hair
Black
Eyes
Black
Based on
Rap battle information
Appeared in
69
Vs
Stonetrap
Release date
May 18, 2014
Official vote(s)
who cares%
Location(s)
We don't talk about it
Edits of Teddyfail on the ERB Wiki

Total:

26,824

Article:

5,580

Talk:

14,063

User:

55

Project:

0

File:

1,913

Template:

572

Category:

0

Forum:

0

User blog:

344

User blog comment:

2,970

Hi, my name is Teddy. I'm from Hong Kong. I like to eat, jack off, jack Night off, and nap. Part time reviewer, barely a rap write, most of the time life waster. I also really like movies, maybe more than ERB and FNaF combined, which is weird cause I did four battles about FNAF before I did a battle on movies. Well, we do weird shit.
Let's do some list, since people seem to like this.
My favourite FNaF characters:
That bear
The Yellow Animal
Broken Boi
Broken Bois
Broken Bois x4
Tom Hanks
Talky girl #feminism
Weird Man
Scary Robots
Slenderman
Minireena
Battle I guested in:
Tournaments:
Others:
Avatars:
Covers and other stuff
Why are you still here creep
Community content is available under
CC-BY-SA
unless otherwise noted.