| | | |
| --- | --- | --- |
| " | | " |
Hey there! My name is Wachowman (pronounced Wah-chow) I am a long time member here at the ERB Wiki and a former Chat Moderator, a position I left on my own. I am 22 years old and am known for many things on this Wiki including my various amount of Series and Parodies. I am a huge fan of the WWE so if you happen to watch that as much as me hit me up, I love to talk about it! While I may not comment everyday or join chat I always look at this Wiki every few hours to see what's going on, for new blogs, etc. For whatever reason you're here, have fun, my page is a bit old but I did do some stuff to it recently, I'm shit at editing though so I don't wanna fuck anything up. Have fun. Now go spam this person
EPIC GAMING RAP BATTLES (they all suck)
EPIC RAP BATTLES OF HISTORY
I have also made over 100 Parodies involving Wiki Users, check those out cause there's no tab for them :)
Another series of mine is WachMojo, not super active but a fun side project.
1 Bill,O,Reilly "Fuck it we'll do it live!"
2 Darth Vader "Suck my robot balls"
3 Chuck Norris "Im am Chuck fucking Norris!"
4 Lady Gaga "that's like a principal of a home school"
5 Hulk hogan "You got a inside seat to your own smack down brother!"
7 Stephen Hawking "There are 10,000,000,000,000,000,000"
8 Genghis khan "And butcher your family,and make a new coat"
10 Billy Mayes "Billy Mayes here with a special tv offer!"
10 Vince offer "You're gunna love my nuts"
11 Dumbledore "When I knocked your ass back to Gandalf the gray"
12 Dr.Seuss "Read any of the boring ass plays you wrote"
13 Mr.Rogers "Hi there neighbor"
14 Captain Kirk "You spaghetti eating fuck"
15 NicePeter (I just like him better)
16 Hitler "Take a trip on my train"
17 Mater Chief "My trigger fingers itching"
18 Mario Brother "Its-a me Mario and Luigi mother fuckers"
19 Elvis Presley "all you wanna do is teach kids the birds and the bees"
20 Cleopatra "Better hold more than you shirt ms please"
21 Bill Gates "With your own little spinning beach ball of death"
22 Frank Sinatra "should've been Freddie Uranus"
23 Obama "Need to stop hating on gays, let them teach you how to dress"
25 Clint Eastwood "Go ahead,Make my IPod"
27 Santa Claus "You represent sandals and a scraggly beard"
28 Adam "Got any perfume that smells like get the fuck off my back"
29 Gandhi "Don't think you're gunna over come this Jr."
30 Thomas Edison (sorry TeslaMan) "No light,no camera,no sound,see?"
31 Babe Ruth "The Sultan of Swat will knock you right out of the park!"
32 Skrillex "I get your same fame from home, with blown out speaker..."
33 Gorbachev "If your name ends with "in" time to get out!"
34 Vader "You put a gun in your mouth and Fired Up!"
34 Boba Fett "I put my Balls in your mouth, like Boba Tea"
35 Al Capone "You ain't a tough guy, my kids dress up like you for Halloween"
36 Miley Cyrus "you getting lifted on a stake, get that body burned up"
37 Bob Ross "served 20 years, Air force, United States of America"
38 Michael Jordan "Hit nothin' but net, you ain't seen Nothin' yet!"
39 Donald Trump "I'm like the star on the Christmas Tree, you're like the stump!"
40 Rick Grimes "A grade A-MC, who'll ruin your A-1 day"
41 Goku "How many times are. They gonna rewrite your story?!"
42 Stephen King "Speaking of bored, you're the worst!"
43 Bill Nye "You built a book on Gravity, but you couldn't attract nobody!"
43 Neil deGrasse Tyson "As in I put the swag back in science."
44 William Wallace "If you held my balls, you couldn't be my caddy"
45 Leonardo (turtle) "go back in your floppy helicopter and fly away!"
45 Donatello (trurtle) "uh, Dona-tell me who you are again dude"
45 Raphael (turtle) "taught us not to rush to violence"
45 Michaelanglo "you guys draw more dicks than New York Pride"
46 Adam (Mythbusters) "Good thing, you work in a firehouse"
46 Jamie (Mythbusters) "cause you just got burned"
47 Bonnie "I'll take this broad from behind"
47 Clyde "woulda done that boy some good to just wait a couple seconds"
48 Thor "But keep your Asgard up, I Ragnarök the house!"
49 Hannibal Lecter "Cause your bodies covered in more piss than kitty litter"
50 Ellen "I'm Jumping over Oprah like I'm Tom Cruise on a sofa"
51 Quentin Tarantino "Hand me a Tylenol, stop rhyming y'all"
51 Michael Bay "MOTHERFUCKING MONEY!"
52 Bill "You totally kill yourself dude!"
52 Ted "And get back for detention!"
53 David Copperfield "You can look up to me now, I know you like heights"
54 Terminator "I'll Be Back"
55 Socrates "Philosophy was my invention!"
55 Nietzsche "cause I'm N-I-E-T-Z-S-C-H-E"
55 Voltaire "giving ladies Beef Franks"
56 Julius Caesar "You talk a lot of shit for a man wearing a diaper"
57 Jim Henson "Glad you got that out"
57 Kermit "On all of Jack Kirby's comic books"
58 Deadpool "Guess you'll be alright if a fucking bird attacks"
59 J.R.R.Tolkien "You're under 50 Shades of Grey!"
60 Gorson Ramsay "Now give it back and fuck off!"
61 Thomas Jeferson "First Secretary of State, VP number two"
62 Austin Powers "Even my mojo's snoring!"
63 Bruce Banner "Kept up with the Kardashians but left some kids behind"
64 The Hulk "She Eighteen? HULK SMASH!"
65 Frederick The Great "Cause beating you only took me twelve bars!"
10 Robocop vs Terminator
9 Captain Kirk vs Christopher Columbus
8 Director Royal
7 J.R.R.Tolkien vs George R.R. Martin
6 Babe Ruth vs Lance Armstrong
5 Steve Jobs vs Bill Gates
4 Blackbeard vs Al Capone
3 Ellen vs Oprah
2 Stan Lee vs. Jim Henson
1 East vs West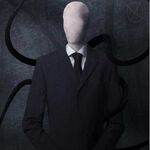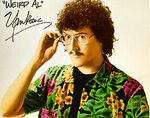 Weird Al Yankovich

Penn and Teller

Ed Edd And Eddy

Beavis and Butthead
The Three Stooges
Howard Stern

Slenderman

Howie Mandel

Notch
David Bowie vs Prince
Three Musketeers vs Three Stooges
Elon Musk vs Henry Ford
The Rock vs Rocky
Frankensteins Monster vs Dracula ft Slenderman
Jimi Hendrix vs Kurt Cobain
Another video game character.

|}
|}
Community content is available under
CC-BY-SA
unless otherwise noted.